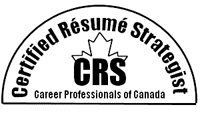 PROFESSIONAL RESUME SERVICES
Prepared By Certified Experts
​
​
​
​
The expert resume writer looking after you will give you his/her undivided attention. Karen and any other team writer will either update or create a new resume for a job posting. If you have an existing resume, email it to us.
​
All your career documents will be dynamic to show an employer how you can benefit them. We'll bring out your value, achievements, results and potential. We know what employers need to read in a resume and cover letter. Since 1994 we have developed resumes for all industries for people worldwide.
​
We've been able to improve the lifestyles for so many of our clients. In turn people have received increases in their salary and bought houses or condominiums, townhomes, etc.
Did you know that If job candidates don't hire a Certified professional resume writer they could be waiting up to approximately 8 months for an interview? Sad but true. We have successfully been able to reduce the waiting time for interviews from a few days to 1.5 months, even during Covid.
​
A lot of clients who ordered resumes from our company for entry positions in 1994 or later are now managers and directors. Each time they received from us a meaningful set of documents to progress in their career path from entry level to executives. Give us your details and we'll make a significant improvement in how they look and sound.
At Award Winning Resumes we are qualified with accreditations to write for everyone around the globe. Yes, we also 'Canadianize' resumes and cover letters suitable for international persons who are planning to work and/or live in Canada. We're proud to say that we are dually certified in professional resume writing. Qualified to prepare your resume. Get in touch, let's talk.
​
Awards

:
Best Toronto Resume Service, 2021.
​
Rank #1 in Toronto Star's Readers' Choice Awards

in Career Development - DIAMOND LEVEL in 2020.
​
Bark Award of Excellence

in Resume Writing Services, 2020.
​
Click:
​
Office:

416-226-0460 in Toronto, Ontario, Canada.
Email:

for a quote.
Hours:

8:30 am - 8:00 pm Monday - Thursday; Fridays: 9 am - 4 pm.
Location:

Yonge St. & Finch Ave., 1 block north of Finch, east side.
During Covid 19, our office is working by phone and email. Let's talk by phone and/or email and then I can set up a Zoom Call or we can talk on Google Meet or FB.
​
​
​
Email information about your employment and your education.

Text, email or call the office.

Phone between: 8:30 am - 8:00 pm Monday-Friday.

Find a job posting, if possible, and send it.

We will provide a quote for your career documents.

Then you can send your payment by etransfer or by credit card.

We will send you the MS Word files for review.

Then you contact us by phone/email after you review your files.

Staff will tweak your resume to the final stage.
​
Thanks for transforming my resume and cover letter the most positive way, with the utmost professional content and a pleasing aesthetic look. Your work is outstanding, thanks again for your hard work.
I would recommend Award Winning Resumes to everyone wanting to get his/her resume and cover letter professionally written. I landed a senior level career position in a corporation.