Certified Resume and
Interview Coaching Services



Have a resume but it's not working?
RESUME SALE JUNE 19 - JUNE 30, 2021




Fees

:
$179 non management - Resume, Letter
$249+ managers - Resume, Letter

Become better at landing interviews.
Karen's helped thousands of clients since 1994.
98% of clients land interviews with her writing.

COME ON BOARD WITH
AWARD WINNING RESUMES



My associates and I are resume experts who know what employers need to read in your career documents, so that you may be called or emailed to come in for an interview.



My services can solve your problem of not having a job.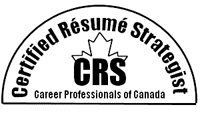 What sets us apart from other resume services?
We are value based and worth your ROI - return on investment.
We make clients feel better to enjoy life more when they are earning a better salary.
Everything you need to apply for work we do. Resume and Cover Letters, Thank you Letters, Linked In Profile Text. Interview training, Give us your existing resume to fix.
Outstanding resume writing and interview coaching advisory services.
Extensive knowledge in Medical Terminology
Appear in the top 10 resume services list in North America. Voted Best Resume Toronto!
If you don't have time, we'll search for job postings for you. It's possible we'll send you job postings even a few weeks after receiving your career documents!
REVIEWS FROM HAPPY CLIENTS
Andrea P., Peterborough, Ontario
Thanks for transforming my resume and cover letter the most positive way, with the utmost professional content and a pleasing aesthetic look. Your work is outstanding, thanks again for your hard work.
T. Chisolm, Etobicoke, Ontario
I've just been hired for a senior position at the same advertising agency where I was employed five years ago. I'm very happy with this outcome. The work you did on my resume gave me a boost in confidence. Thank you again.
I would recommend Award Winning Resumes to everyone wanting to get his/her resume and cover letter professionally written. I landed a senior level career position in a corporation.
We will work with you to understand your goals, and we'll show you the career documents by email and discuss them with you on the phone and then you can send them out to apply for work. Yes, it's worth it because our service is value based. Read reviews on our website.
Resume Writing & Cover Letter
LinkedIn Profile
Professional resumes and cover letters,
exquisite customer service
Top-rated administrative support services:
Transcription,
Content Writing
and Typing Services
Let's Talk ... Go To Chat Now ... Bottom Right of Screen
Call or email: 416-226-0460,
Find a Job Posting and email it to us now.