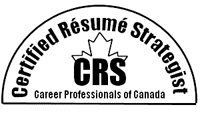 ​
Leave the resume writing to our experts.
We're the Certified resume writing company with 25 years of success in assisting our customers to reduce their time looking for employment. Result: our customers frequently land interviews fast.
​
​
HOW IT WORKS:
​
We speak to you about your career goals and find out the number of years of experience.

Next, we review your material and provide several package options for you to choose from.

We will talk again about your achievements, skills, and bring out your unique talents.

Then provide a quote.

We email your documents and you call us back after your review.

A receipt will be issued following your payment at the time of ordering.
​
You may wish to take advantage of our interview training sessions. Learn how to interview the right way and ask us the interview questions you always wanted to know how to answer.
​
REVIEWS
​
​
I wanted to send over a quick note of thanks for your help with my resume. I've just been hired for a senior position at the same Advertising Agency where I was employed from 1998-2006. Very happy with this outcome. The work you did on my resume gave me a boost in confidence that was missing because I knew the previous resume was not at the level it should have been. Thank you very much for all your help. All the best to you. - T. Chaudary, Toronto, ON
​
Absolute awesome job on my resume. You're really good at what you do. Thank you so much.
- J. Langer, Toronto, ON.
Wow, you have done an amazing job! I can't believe how much it makes me feel like I have done so much. I know I have over the years, but WOW, you have captured all the important things. You really did an amazing job! Thank you, thank you. - Colleen D., Thunder Bay, Ontario.
​
Award-Winning Resumes will provide you with outstanding documents. I just landed a new job a week after receiving my resume and cover letter! I am so pleased to be working as a Sales Rep. for a leading corporation. It is now two months since I was unemployed and feeling hopeless. This salary I'll be getting will help me to buy a house. - George Tatalino, Woodbridge, Ontario.
​
To get in touch with your personal resume writer, write in the CHAT box at the lower right side of this page or email, text or phone directly. You can also fill in the Contact Form on the Contact page, and we'll get right back to you.
​

​
OFFICE: 416-226-0460
​
TEXT: 647-546-9282
​
​
​

​
We're only a phone call or email away! Chat now to discover how you can land interviews with our professional documents. Book an appointment in person or work by phone and email. We'll send you directions.
​
​
​
​
​
​
​
​