Thinking About Employment?
Graduating soon?
Need to find work?
Laid off due to Covid?
Changing careers?
From entry level to
executive resumes.
Certified Resume Experts
will develop your resume and cover letter.

Find Work This Month.
Talk with us about your goals. Let us review your current resume.

We then will provide a quote.

We talk with you again and organize everything, give you tips.

Send your resume and cover letter to review.

Call or email to discuss everything. Let's get started.

Ninety nine percent of our clients reduce time finding employment.
​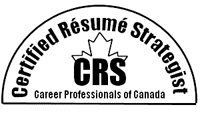 Why Choose AWR for Your Professional Career Documents?
Certified Professional Resume Writers and Certified Resume Strategists will assist you.
Published in 5 resume textbooks.
Our company has received many awards in career development and in resume writing, as dually certified professionals.
Knowledge in Medical Terminology
A definite benefit to Healthcare workers.
Appear in the Top 10 resume services list in North America. Rank high in quality service.
Job Search Service, Cover Letters, Interview Help, Interview Articles, One-on-one professional service by phone, Zoom, email.
Assisting Job Candidates each step of the way for interviews.
From Entry Level to Executives - ALL INDUSTRIES, ALL JOB TITLES Do you have a resume now and want to give it a new look? Connect now.
Andrea P., Peterborough, Ontario
Thanks for transforming my resume and cover letter the most positive way, with the utmost professional content and a pleasing aesthetic look. Your work is outstanding, thanks again for your hard work.
T. Chisolm, Etobicoke, Ontario
I've just been hired for a senior position at the same advertising agency where I was employed five years ago. I'm very happy with this outcome. The work you did on my resume gave me a boost in confidence. Thank you again.
I would recommend Award Winning Resumes to everyone wanting to get his/her resume and cover letter professionally written. I landed a senior level career position in a corporation.