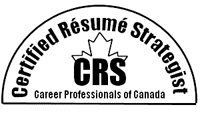 FIRST CLASS CERTIFIED RESUMES SERVICES
With us, you may reduce your time looking for work!
The expert resume writer will give you his/her undivided attention and focus on what you need in a resume and cover letter to become successful at landing employment. Read our client reviews on this page, and click on the Menu Tab.
Are you thinking about an update or a new resume / CV? If you have an existing resume, email it to us at This company Award Winning Resumes (AWR) offers good fees to our customers. If you are planning to come to Canada and require a CV/resume, we can 'Canadianize' one for you. Write to us now and tell us your details please.
​
We'll bring out your value, achievements, results and potential using our writing style to significantly improve your documents. Since 1994 we have developed resumes and dynamic cover letters for all industries.
​
Did you know that If job candidates don't hire a Certified professional resume writer they could be waiting up to approximately 8+ months for an interview? Sad but true. We have successfully been able to reduce the waiting time for interviews from a few days to 1.5 months, even during Covid.
​
Email information about your employment and your education.

Or you can use the CHAT box, lower right screen of this website.

Hours: M-Thursday, 8:30 am-8:00 pm, Fridays: 8:30 am-4:00 pm.

Weekends by appointment.

Find a job posting, if possible, and send it.

We can provide a quote for your career documents.

Then send your payment by etransfer or by credit card.

Once you receive your new career documents, you'll give us a call to discuss.
At Award Winning Resumes we are qualified with accreditations and credentials to write your resume and cover letter. Yes, we also 'Canadianize' resumes and cover letters suitable for international persons who are planning to work and/or live in Canada. Get in touch with us today, let's talk.
​
Awards

:
Best Toronto Resume Service, 2021.
​
Rank #1 in Toronto Star's Readers' Choice Awards

in Career Development - DIAMOND LEVEL in 2020.
​
Bark Award of Excellence

in Resume Writing Services, 2020.
​
HOW TO CONTACT US

:
​
Office:

416-226-0460 in Toronto, Ontario, Canada.
Email:

for a quote:
Hours:

8:30 am - 8:00 pm Monday - Thursday; Fridays: 9 am - 4 pm.
Location:

Yonge St. & Finch Ave., 1 block north of Finch, east side.
During Covid 19, Certified Resume personnel are working by phone and email and Zoom. So, give us a call or email so we can get started.
​
News Flash

: this company is also good at word processing when you need business correspondence such as a business plan, letters typed, website editing or if you need someone to type or transcribe a draft for a lawyer, retail store or physician, for example. Need to improve ESL? We're here to assist. Get connected to your professional immediately and get on your way to meeting your deadline.
​
Our Virtual Assistants can produce your content with excellence.
Contact Karen at 416-226-0460 with your questions.
​
See our information below and then connect with us today. You'll find us to be approachable, providing exceptional customer service and communications. We're aware that people want to find 'resume services near me' and we assist everyone locally, nationally and globally. Hire us to reduce your time searching for work.
​
​
​
​
​
Essential Office support Services
​
for Business & Individuals
Transcription
Medical Typing
Website Editing
Website Creations
Interview Coaching
Drafting Manuals
Wills, Business Plans
Memoirs, Letters
Established in 1994
​
Fast Turnaround
Error Free
Interview Articles
Zoom Interview Sessions
Cover Letters
Job Searching Service
ESL assistance
Personal Statements
Letter of Intent
Healthcare Terminology
Website Creation
Typing Services
​
416-226-0460
Thanks for transforming my resume and cover letter the most positive way, with the utmost professional content and a pleasing aesthetic look. Your work is outstanding, thanks again for your hard work.
T. Chisolm, Etobicoke, ON
I've just been hired for a senior position at the same advertising agency where I was employed five years ago. I'm very happy with this outcome. The work you did on my resume gave me a boost in confidence. Thank you again.
I would recommend Award Winning Resumes to everyone wanting to get his/her resume and cover letter professionally written. I landed a senior level career position in a corporation.
Connect with Award Winning Resumes Today!
​
More Reviews On Linked In, and on 411.ca under
Award Winning Resumes.