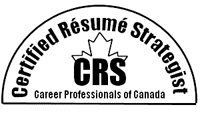 In between jobs? Need a better paying job?
​
Thinking about hiring a Certified Professional Resume Writer (CPRW)?
Or a Certified Resume Strategist (CRS)?
​
​
We're the Certified resume writers with 26 years of experience in assisting customers to reduce their time looking for work. Result: our customers are frequently called for interviews the next day or within a few weeks.
​
Services Offered

:
​
Professional Resume Writing

Cover Letters

Resume Updates

Interview Training 1-hour appointments.

Administrative Support Services

Transcription Services

Website Creation - connections
To get in touch with your personal resume writer, use the CHAT box at the lower right side of this page or email, text or phone directly. You can also fill in the Contact Form on the Contact page, and we'll get right back to you.
HOW IT WORKS:
​
We speak to you about your career goals and find out the number of years of experience. Then, review your material and provide package options for you to choose from.

We will talk again with you about your achievements, skills, and bring out your unique talents and the ways you can add value for your next employer.

​

​

A receipt will be issued following your payment at the time of ordering.
​
==============================================
​
COMMENTS FROM OUR CLIENTS:
​
I wanted to send over a quick note of thanks for your help with my resume. I've just been hired for a senior position at the same Advertising Agency where I was employed from 1998-2006. Very happy with this outcome. The work you did on my resume gave me a boost in confidence that was missing because I knew the previous resume was not at the level it should have been. Thank you very much for all your help. All the best to you. - T. Chaudary, Toronto, ON
​
Absolute awesome job on my resume. You're really good at what you do. Thank you so much.
- J. Langer, Toronto, ON.
Wow, you have done an amazing job! I can't believe how much it makes me feel like I have done so much. I know I have over the years, but WOW, you have captured all the important things. You really did an amazing job! Thank you, thank you. - Colleen D., Thunder Bay, Ontario.
​
==============================================
​
​We're only a phone call or email away! Chat now to discover how you improve your chances to get interviews with our professional documents.
Book an appointment in person, or work by phone and email. We'll email you directions if attending in person.
​
AFFILIATIONS:
​
Professional Association of Resume Writers-Career Coaches (PARW)
Career Professionals of Canada (CPC)
CHAT NOW:

Send a message at the bottom right of this screen.
Replies in 1-48 hrs.
​
​
​