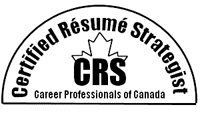 LEAP YEAR SPECIAL RATES UNTIL FEB. 29, 2020

.
​
Are you looking for a non-management or management position?
Either way, we're here to provide one-on-one resume writing help. In the past 26 years, we have been able to reduce the time for our clients looking for employment. Are you getting a lot of calls for interviews? No? Let's work together to change this. Providing resume services is our passion. We love to see people succeed. The majority of our clients since 1994 have improved their lifestyle and salary.
​
You will receive our undivided attention and exceptional customer service and communications from my team and I. We can write resume updates or develop a new resume from scratch and/or refresh your interview skills. Everything is confidential.
​
We'd love to hear from you today. Tell us information about: the job title you want, your experience, academic studies, volunteer activities, awards and your special skills.
​
HOW IT WORKS:
​
We'll answer your questions by phone and email.

Review your submitted material and speak with you one-on-one.

Next, we'll ask you for unique skills and other information.

Payment is at the time of placing the order by etransfer, WU (Western Union) or cash if you plan to visit in person.

A receipt is issued.

We'll organize everything and send you a draft to review.
​
Comments from resume clients are found below. By the way, many clients return for an update or change of career a few years later.
​
Thank you for being well prepared to make our time together most productive for my resume project. Your suggestions will definitely help me give a more effective interview. I enjoyed my interview coaching session. - Barb Winston.
​
Absolute awesome job on my resume. You're really good at what you do. Thank you so much.
- J. Langer, Toronto, ON.
​
AWR has been beyond helpful. Now my resume looks amazing. Most importantly, it says everything I wanted to convey. It is well written to the point and clear. It is obvious that Karen's priority is customer service. My experience was awesome. - Suretha Nambrigui, Hamilton, ON.
​
​

AFFILIATIONS:
​
Professional Association of Resume Writers-Career Coaches (PARW)
Career Professionals of Canada (CPC)
​

​

​

​

Tell everyone about our professional services!
Resume writing services are provided to international job seekers.

Connections to writers who use ATS. Connections to an MBA in HR.

Resumes Toronto - Resumes North York - Resumes Canada - Resume writing across Canada and globally.

Start asking your questions by phone and email. You may also text and include information about your job title. Locate a job posting.
​
​
Contact us now by email:
Provide your details about work/education/special skills.
​
​